Yes. I know. I am one lucky girl. I was afraid I wouldn't get asked back to the Bob Club after this picture. Thank goodness I was wrong.
If you missed the first two visits to "the club" you can check them out here and here.
Before I do a quick recap, I'll answer two questions (that I'm sure are on your mind).
Yes, I slept in my new Spanx the night before.
Yes, I took Flat Kitty with me again (and as some saw on Facebook was frantically cutting him out in the parking lot before the video shoot).
And since I don't want to miss out on any parties this year, this is also my dedicated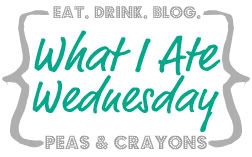 post.
Ready?
Let's visit the club again shall we.
Before I hit the road yesterday morning I made myself a double STUFT salted caramel mocha
(um, excuse me)
and a banana, Naturally More and chia sandwich.
Which was that much more amazing made in the sandwich maker.
This sandwich is what I eat before every big race and since I woke up not feeling so hot (and wanted to impress "my boyfriend" and all) I went with my standard high energy breakfast.
After a long drive to West Hollywood we made it to the studio.
My man was just finishing up taping a little segment in the kitchen.
Where was I for that? He must not know about my Peanut Butter Doughtzel Balls or my green muffins. Shucks. Maybe I need to show him some of my chia kitchen magic. Ha ha!
A few more interesting things that we found this time:
a cozy couch that not only called for one picture,
but two,
an office,
a very interesting painting (thank goodness we did not have to do that move in our workout) and a cute little bar.
Hmmm….maybe if I had a few beverages from the bar I could attempt that move.
Next time.
Yes, my friend Jennifer and I had some fun while we waited.
I also helped myself to a Vitamin Water Zero since I've never tried one before. They don't really fit into our 2012 budget.
I also managed to shoot this short behind the scenes video just for fun.
I was extremely jealous of the girl that got to do a personal training session with Bob before our workout. That would be my dream. Someday…..
On to our workout.
This time there was no "type A" comments, no telling me I smell good (he must not have liked my garlic scent I was sweating out this time), no "Bob the human wall" right in front of me and no placing of his fist underneath my bum while I did squats.
There was, however, a little touching of my back while in the plank position, some zeroing in on my jumping lunges and he called me "sweetie" while getting me a kettle bell. That's good for something, right? I was playing it cool. Wait, maybe it was him that was playing it cool.
Let's see. What did we talk about? He gave us a heads up about the new nutritionist lady that was on last night's episode of The Biggest Loser. (I don't think they needed her. Bob could teach those contestants all the same stuff.) He told us about the kettle bell that fell on his big toe the other day. He talked about his love for CrossFit. His cute dog Karl was there again. I'm also pretty sure I overheard him talking about eating bacon at one point. Don't quote me on that though. I want to be able to go back.
The 20 minute workout was intense as usual. He's got new moves every time. I can't wait for this whole online Team Bob thing to launch. It's going to be freaking awesome!
This is too funny. My one picture I took with him this time came out like this.
Dang it. This had potential to be the best boyfriend/girlfriend Bob/Kristin photo yet. Oh well. At least I have a few others.
I also have a little something that makes up for it.
I don't even know what to say about that except that Flat Kitty is one lucky guy.
I chowed down one of these Pure Protein bars on the way home
followed by a Fuji apple
and an very necessary stop at Starbucks for my favorite drink.
It was late by the time I got home so I went straight to Tutu's house to find the boys.
They were busy over there.
No pictures of dinner because we ate early Tutu's and I was too hungry at that point to get my camera out of the car.
I managed to get on the treadmill during the first hour of The Biggest Loser. That's right, I had a double date with Bob.
Later I watched the rest of the show while eating this Chia Cookie Dough Dip with Flatout cinnamon crisps.
And yes, that is a Baker's semi-sweet chocolate square on top of my dip. I don't know how it got there.
I don't know how that glass of wine got there either.
Phew.
Done.
Are you still here?
Have you ever done a Bob Harper workout DVD?
What do you think his next DVD should be?
Don't forget…
Email me your Flat Kitty pictures or if you want me to send you a Flat Kitty so you can get in on the Flat Kitty Friday fun!
And here's a little something extra for you thanks to Pinterest.
Have a wonderful day!