Phew. I feel like I can take a deep breath now (at least until I do the same thing next year with taxes). I also feel like I need to give STUFT Daddy a million hugs for all the extra things he's helped out with the past week while I've been a little cuckoo.
My appointment with our CPA pretty much solidified the fact that my career choice of being a part-time fitness professional/blogger/teacher/mom isn't exactly "rollin' in the dough", but that sure as heck isn't going to stop me from rock 'n' rollin' in the very near future.
Just like the slower than molasses man working at Costco last night didn't stop me from waiting forever to get my $5 rotisserie chicken fresh from the oven.
Or the fact that we are once again out of broccoli slaw didn't stop me from roasting a butt load of broccoli and covering it in marinara like I usually do with my roasted broccoli slaw.
When you conquer one challenge, it's only natural to find another one, right?
Right.
I was recently contacted by the wonderful people behind the Rock 'n' Roll Marathon Series about the upcoming Rock 'n' Roll San Diego Marathon and Half Marathon. I had almost signed up for this race awhile back at the Carlsbad Marathon 2012 expo, but decided against it since my race schedule was already pretty full.
I've always wanted to run this race as I've heard so many wonderful things about it. Not only is it an amazing event that benefits the Leukemia and Lymphoma Society®, but I've heard it's one of the most fun races to participate in with live music at every mile. (Hmmm… I wonder if they'll have some Kenny Loggins.)
So, in honor of my friend Janetha's Adventurous April….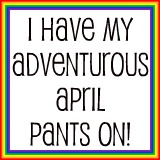 I know it's just seven and a half weeks away, but the opportunity has presented itself and we're going for it friends. Oh yes, WE.
That's YOU and ME (if you live locally or if you're really want to put your Adventurous April pants on and come out to beautiful sunny California to race).
Are you in?
This girl may have said "no way" back in the day (circa 2000)
but let me tell you, it only took one race to make her fall in love with the whole racing experience.
And now she loves it, lives it, dreams it.
Since the pressure is on a bit with the race being not too far off, I found a couple easy to follow training plans on both Hal Higdon's website and Jeff Galloway's website. (You know, because you're inspired and want to sign up yourself.) I've never been one to follow a training plan, but I really probably should. I should also really try foam rolling one of these days. I also still need to try NUUN so I'm ready if I get chosen for the relay. Ha ha.
I'm encouraging you to be adventurous and take on a challenge with me. Maybe it's not this race. Maybe you have something else you're working towards. But…. if you're local and you've always wanted to try a race, this may be just what you need. Oh man, how fun would it be to see some friends out there.
I have a little something for you.
Not only one of my all time favorite quotes,
[source]
but a little additional encouragement to set out and achieve an amazing goal and participate in this marvelous event.
You can save $10 on your entry to the Rock 'n' Roll San Diego Marathon and Half Marathon when you use code MOMMY12 (offer valid now through May 27th).
The $10 off is open to any individual and is good for either the full or half marathon. Also, all registrants get a complimentary SeaWorld Single Day Ticket (and the opportunity to purchase discounted tickets for friends and family).
You can find out all the details and register here:
San Diego Rock 'n' Roll Marathon and Half Marathon Registration
Friends, when an opportunity comes a knockin', it's time to come a rockin'.
Yes?
I'm a little super nervous about this. The training is going to be a little tougher to schedule in, but life (and Adventurous April) is all about stepping out of your comfort zone, right?
I'm on it… starting now.
Will you step out with me?
Even if it's not this race? (Although I really want it to be if you live locally and are up for it.)
PS- It's Grandma D's birthday today. Tomorrow's post will be dedicated to her because again, I just can't get my act together on time. It may or may not have that awesome looking protein fudge recipe on it. He he.
Disclaimer- I was given a complimentary entry to the San Diego Rock 'n' Roll Marathon and Half Marathon. Both my strong desire to run this race and the crazy decision to take on the full distance rather than the half are all my own.