Ha. You like that?
I actually wanted to title this "Dumps, THE Runs, and Dough", but thought that might be a little much for a Monday morning.
Speaking of being a little much for a Monday morning, my 5:30 am alarm sounded a little something like this today:
"Kristin, Turk just barfed on the TV room carpet, but I've got to go to work."
Mornings like that are the best, aren't they?
After that I made my mocha in record time and tried out the new sugar free peanut butter syrup I got last week when I stocked up. Here what went into this morning's iced mocha.
Yep. It was okay. I still like my perfect summer mocha flavor combination better though.
Looks like someone else has the case of the Mondays.
Ha.
I actually started this post yesterday afternoon, but a couple other things happened instead.
That's right, we take family rides together to work up an appetite.
Then we eat pizza in underwear outside.
Don't worry, STUFT Daddy and I were appropriately dressed (and drinking my favorite wine).
All of that fun was shortly followed by this.
A little low calorie ice cream with some frozen frosting and a mess of other things underneath. There's something really fun about eating dessert in bed, isn't there?
This past weekend was a whirlwind. I went to the IDEA World Fitness Convention here in San Diego all freaking weekend. It was so fun, yet so exhausting.
I missed my boys. I missed STUFT Daddy. I missed you all.
I'm about .05 percent sure that you might have missed me too so I'll give you that new protein cookie dough recipe I've been promising at the end of this post.
Oh man do I want to photo dump on you all about the entire weekend. I learned so many new things, met some great people and found some really cool stuff at the expo. I'll spare you seeing it all at once though (and my brain can't think straight right now anyway). I will let you know that I have A LOT of things to be giving away to you all this week. Like A LOT. I tried to use the few people skills I have to get you all some fun stuff at the expo.
This is going to be a good week friends in STUFT Mama blog land.
You're welcome.
I won't dump all my expo finds on you right now, but I will show you one of my favorite purchases.
Ha ha. How awesome is that? I ordered 2 ginormous jugs of this stuff and they'll be shipping it to me today. I wanted to buy some when I first spotted it at the marathon expo last month. I better not get sick of my egg whites anytime soon. I have a feeling I'll be making a lot of breakfast STUFTwiches and just a few high protein dark chocolate muffin.
Look how pretty Ande who sold me my egg whites is. I should've asked her if she gave out free beauty advice with a minimum purchase. He he. Silly me I forgot to order the cool pump. Maybe I'll contact them and see if they can throw one in for me. I mean, that pump is a must have right?
Can't wait until my Egg Whites International get here.
Yesterday was day 3 of the conference. I was up at 5:30 to make it to my first session. I shoveled in my breakfast on the way down there and felt like taking a picture of it sitting on my lap.
I also felt like taking a picture of my spinning outfit while I was in the bathroom.
Who is that weirdo?
The session yesterday was a tabata spinning session with Mindy Mylrea.
We did tabatas on the spin bikes and tabatas on the floor next to the bike with some Gliding Discs.
Interesante. I kind of faked my way through because I was going to go for long run afterwards.
But… I will be implementing some tabatas on the bike into my spin class today. I'm sure that will go over well. He he.
I skipped out on my last two sessions to go for a run while I had the opportunity.
So…..
the run.
I got really nervous the other night about the San Francisco Marathon coming up in three short weeks. I hadn't done a long run since the San Diego Rock 'n' Roll Marathon and wasn't sure I'd be able to handle it.
Yesterday was my test run. I wasn't too excited to run 20 miles after such a long weekend, but it was my only chance.
I fueled up with a quick Clif MOJO bar snack in the car while getting all my gear ready.
Then I set out to run around downtown San Diego.
I didn't really have a plan. I just decided to run in one direction for 10 miles and then turn around.
At mile 8 I stopped to refill my water and drop in a little Nuun tablet.
Here's a closer look at my fuel belt and my T. rex arm.
See. Twinsies.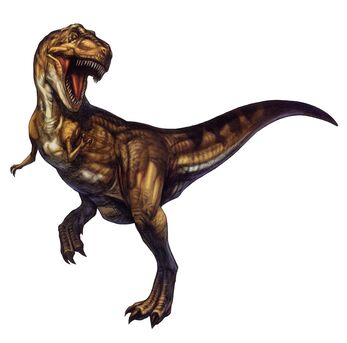 [source]
And no, I wasn't wearing my Handful sports bra pads because they were dirty darn it (yes, all 4 sets).
That didn't stop me from using my normal carrying case for my GU though.
I stopped for the Peanut Butter GU about mile 12.
Um yeah, peanut butter GU is pretty fantastic (so is the vanilla flavor).
What crappy scenery for my run.
Ha ha.
After listening to 4 Jillian Michaels' podcasts I had completed 20 miles
and decided that I look like Steve Urkel with my belt hiked up that high and that my Mizuno shoes and I could do this marathon in a couple weeks.
Now I just need to figure out how to get there and everything. Ha.
I refueled pretty quickly with a sugar free soy latte from Starbucks.
And once I got home I cowed down on some summer surprise cookie dough dip topped with peanut butter and Flatout cinnamon crisps.
And…. what you've been waiting for…..
the new protein cookie dough.
Really, this is nothing new and exciting, but I used a different protein powder in my pumpkin protein cookie dough and it's been a go to the past week or so.
I'm too lazy to write out the whole recipe separately so here it is.
Cookies and Cream Protein Dough
If you don't have PB2 you can use a full serving of the protein powder instead (30-40 grams total). I've done that a few times and it's still delicious.
I used this Spiru-tein protein powder (same one I use in my Cookies and Cream Protein Oats in a Jar).
.
This is dough-gone good friends.
It's even better topped with some kind of nut butter.
Oh yum.
Okay, my "office hours" are coming to an end, but stay tuned because I have some really great things to giveaway this week.
And…….. I just may have held out on an extra Mizuno Mezamashii Run Project invite.
Anything exciting happen this weekend?